near North Powder, Oregon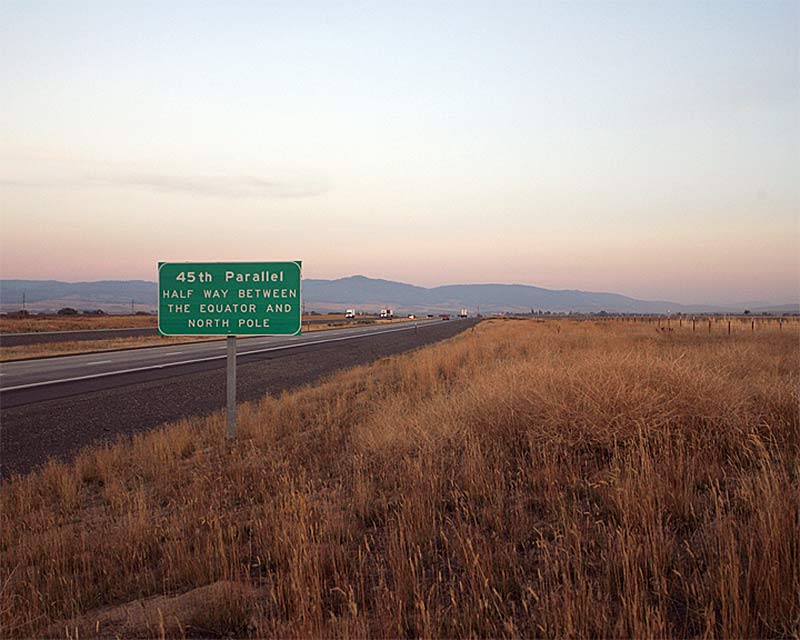 Between Baker City and North Powder, the convergence of the 45th and Interstate 84 is marked by this simple highway sign.
There is a similar sign along US 30 just west of here.
45th Parallel
Half way between
the Equator and
the North Pole
Thanks to Dick Bruner for sending this photo.
View 45th Parallel Markers in Google Maps

Copyright ©2016 Matt Bergstrom - photo ©Dick Bruner