Mim & Herbie's 45th Parallel Diner, Dexter, Maine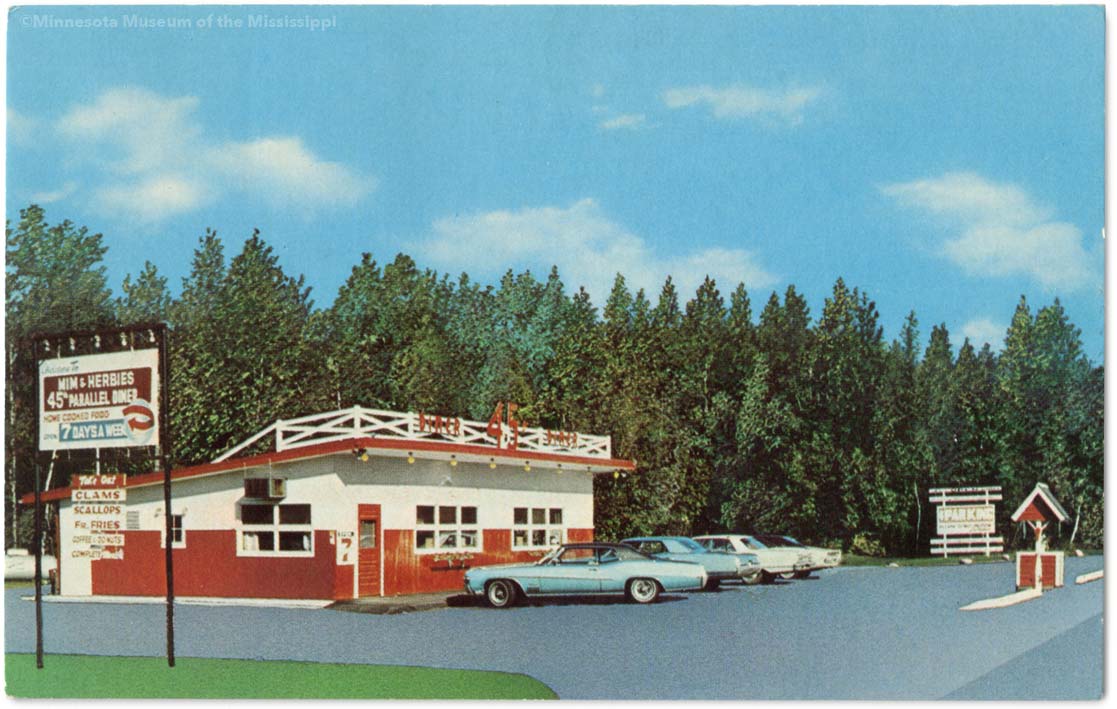 Marilyn "Mim" and Herbie Brooks ran the 45th Parallel Diner from 1967 to 1978. The restaurant was located at 397 Corinna Road (Highway 7) south of Dexter: just north of the 45th Parallel. The restaurant is fondly remembered by locals, but the Brooks family moved on from food service to auto repair and sales.
In these vintage postcards you can see how the restaurant expanded over the years, with an attractive globe sign highlighting the 45th Parallel.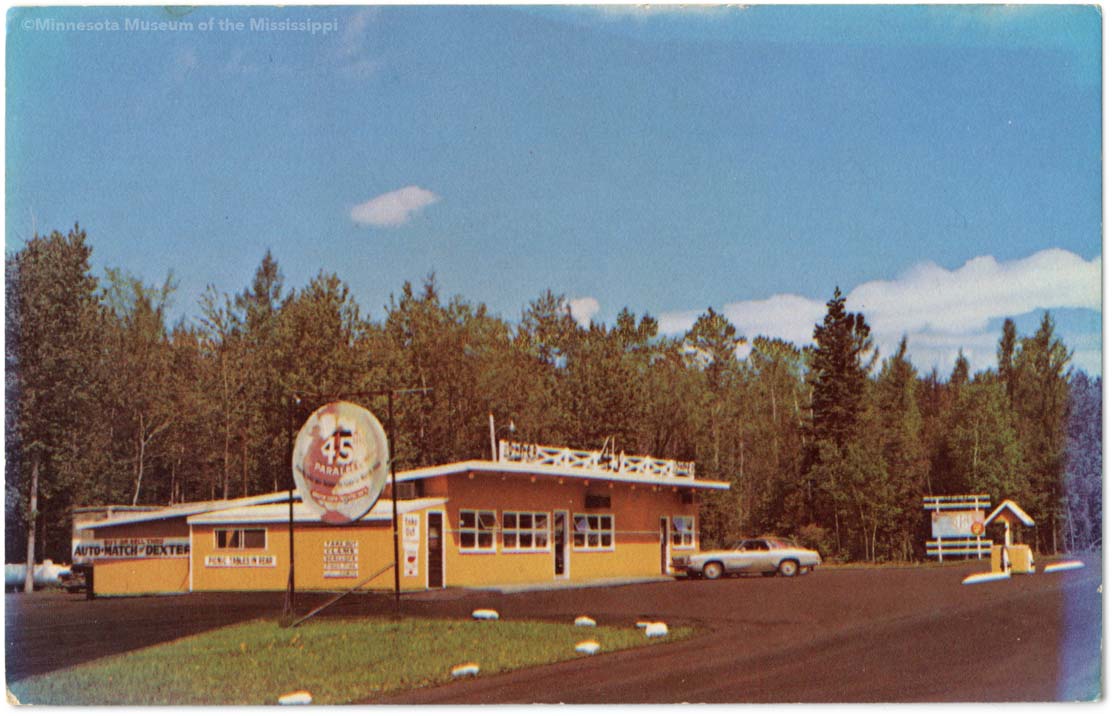 The original diner building now serves as the office for Brooks Tire and Auto and is surrounded by other outbuildings, as seen in this 2011 Google Streetview image. Though the old diner has been modified extensively, you can still see the original windows and front doors.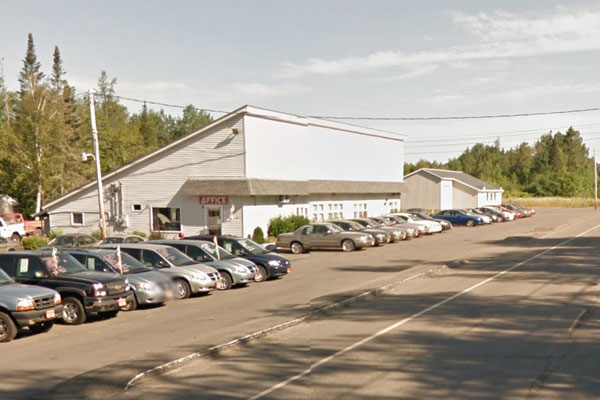 View 45th Parallel Markers in Google Maps