Minneapolis, Minnesota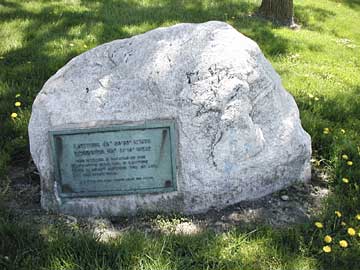 On the western edge of Minneapolis, the 45th Parallel enters the city near the intersection of Golden Valley Road and Wirth Parkway. In the middle of a small triangle of grassy park land lies this rough boulder.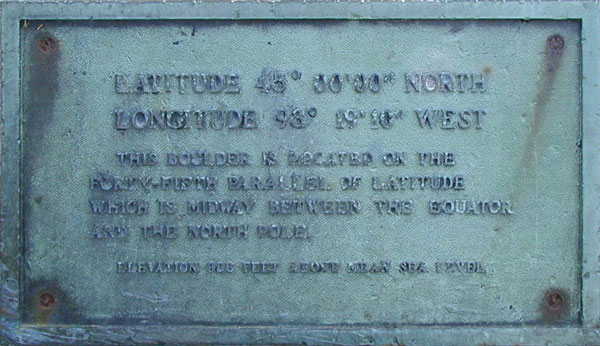 LATITUDE 45° 00' 00" NORTH

LONGITUDE 93° 19' 10" WEST

This boulder is located on the forty-fifth parallel of latitude which is midway between the Equator and the North Pole.

Elevation 888 feet above mean sea level.
View 45th Parallel Markers in Google Maps