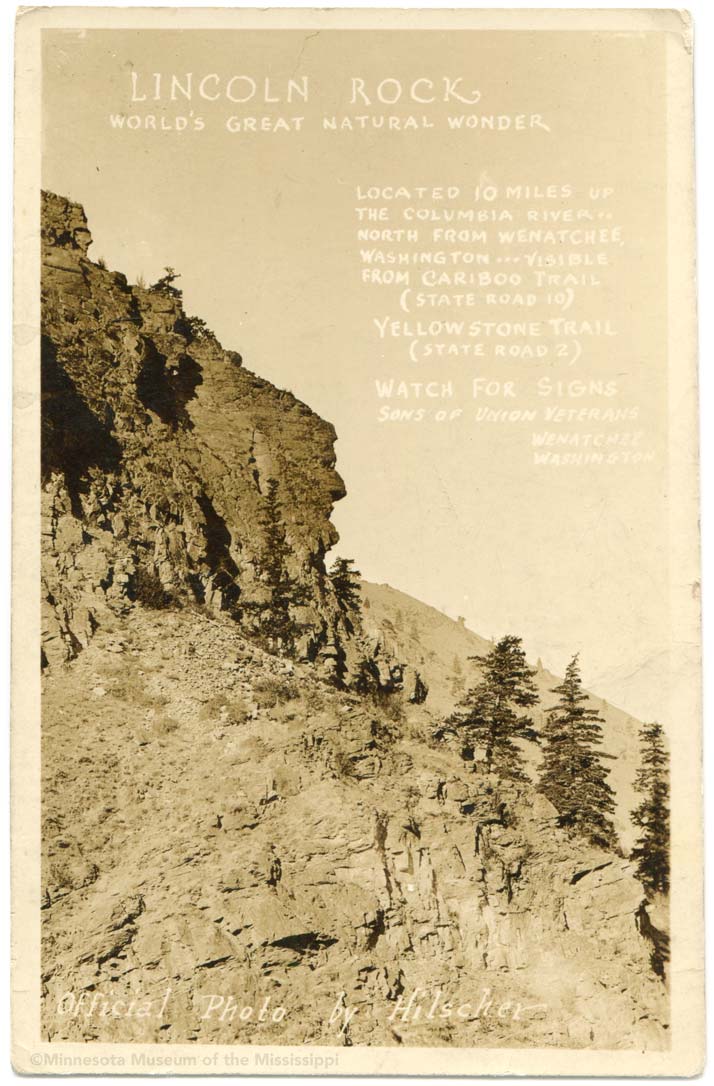 Obverse:
LINCOLN ROCK
World's Greatest Natural Wonder
Located 10 miles up the Columbia River...
North from Wenatchee, Washington...
Visible from Cariboo Trail (State Road 10)
Yellowstone Trail (State Road 2)
WATCH FOR SIGNS
Sons of Union Veterans
Wenatchee
Washington
Publisher:
Hilscher
MNM#01-01012
Bluffs overlooking Columbia River. Lincoln Rock is not actually located in Lincoln Rock State Park but is across the river and visible from the park.

N 47° 32.691', W 120° 17.741'
Other views of this formation: