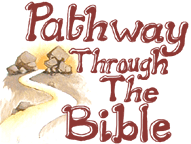 ---
Toward the Crucifixion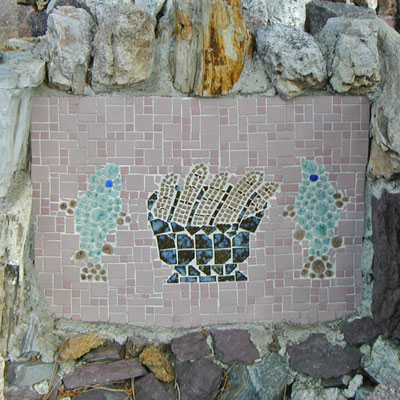 Passing a small mosaic of the feeding of the 5000, we arrive at an open area dominated by a pile of rock across from the John the Baptist fountain: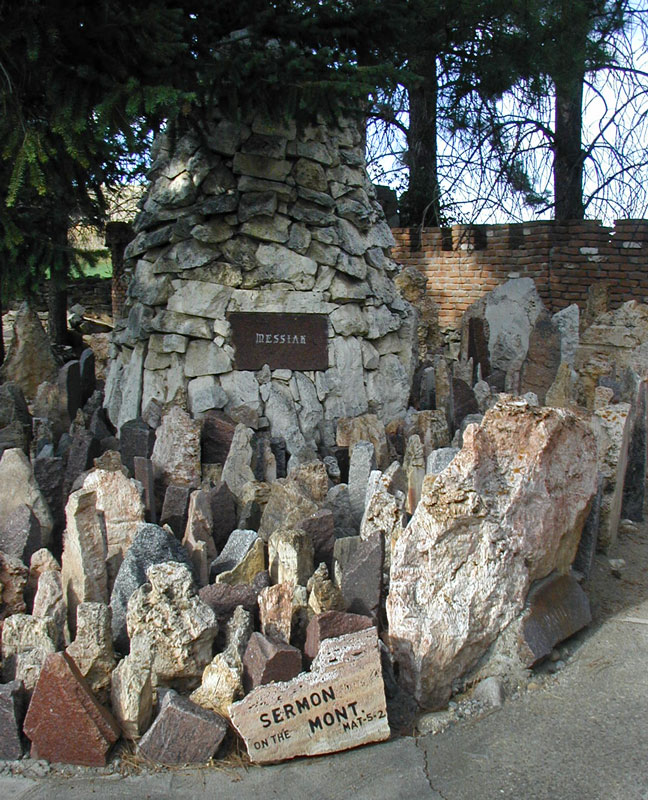 Gathered around a rock pillar labeled "Messiah", dozens of smaller stones are cemented in upright position, as if leaning in to hear every word of the Sermon on the Mount. Following the pathway around the group toward the right, larger stones are placed upright along the path, each labeled as one of the 12 disciples.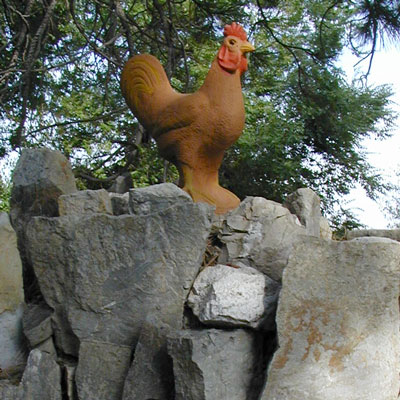 At the end of the rock wall behind the disciples, a painted rooster waits.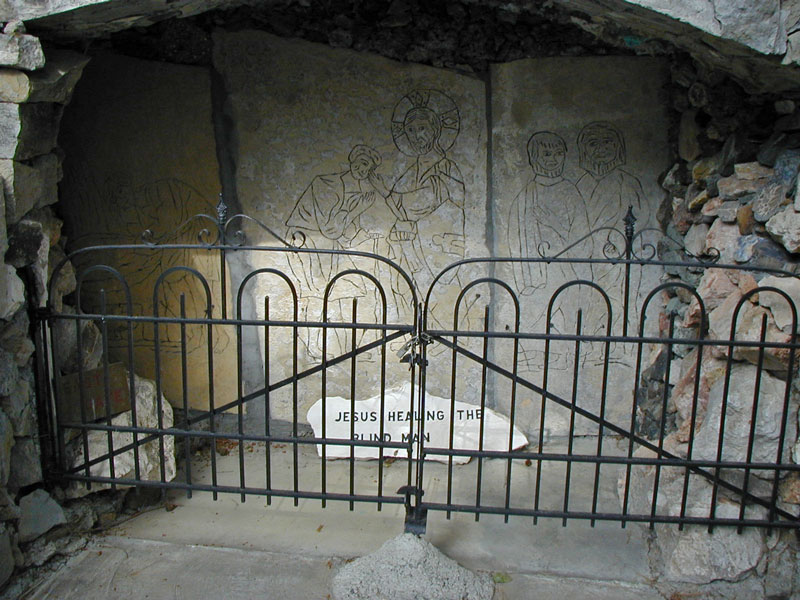 Farther to the north, the wall becomes brick, with small crenellations, like the walls of Jerusalem. The trail dead-ends at the East Gate, where large stones are engraved with life-sized cartoons of Jesus healing the blind man.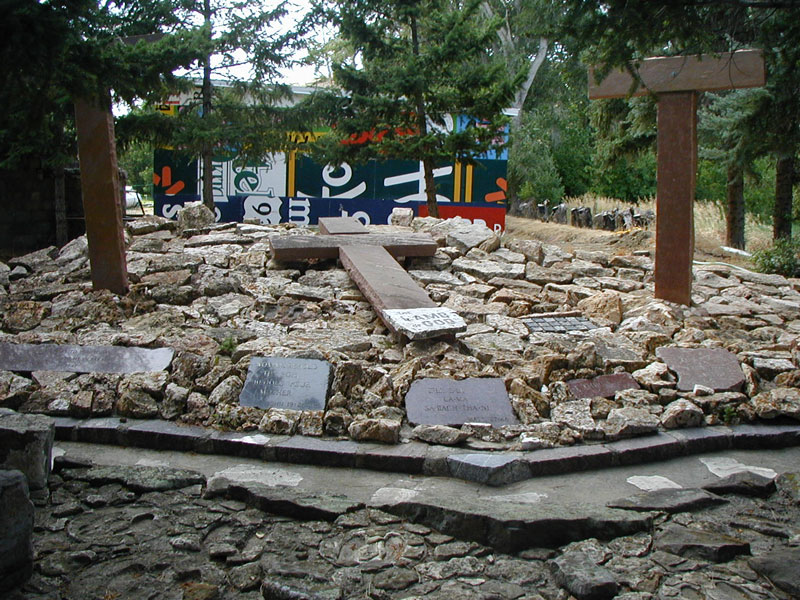 Retracing our steps we arrive abruptly at the Crucifixion scene in a wasteland of bare rock. Etched tombstones recite the seven last words of Christ. The 10' tall central cross appears to be intentionally laid on the ground. A white stone sign upon it reads "Lamb of God" The colorful backdrop of old roadsigns is actually the back wall of a storage shed behind.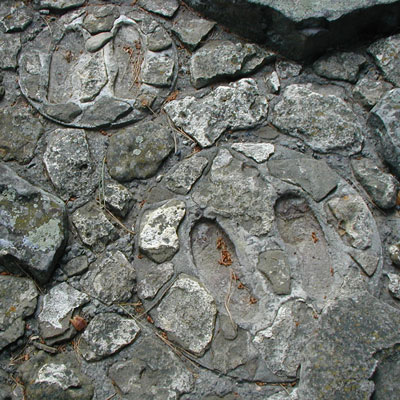 Ghostly footprints in the cement are meant to represent the Roman soldiers and people who watched the crucifixion whom Jesus forgave. Perhaps we are invited to stand in their shoes?