Beaver, Wisconsin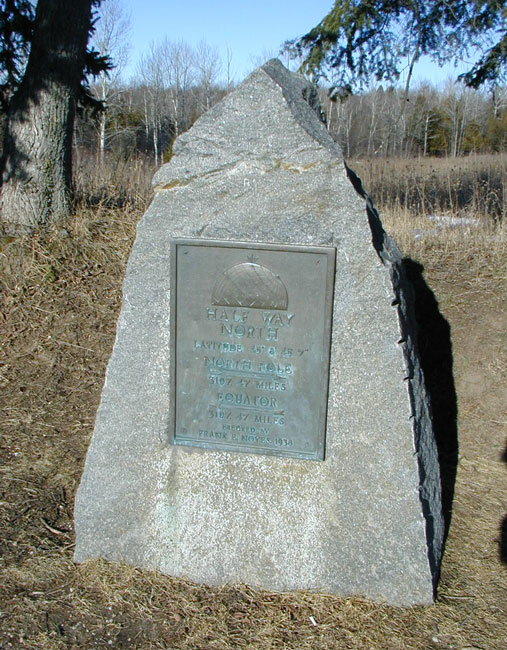 North of Green Bay along Highway 141, 3/4-mile north of Beaver, this boulder identifies the exact half-way point on the earth's surface between the Equator and the North Pole. It is one of several monuments erected by Marinette Daily Eagle editor Frank Noyes in the 1930s.
Another monument just north of Menominee also marks the halfway point, while the actual 45th Parallel is marked near Oconto several miles south. Due to the bulging of the earth near the Equator, the point on the surface equidistant between 0° (Equator) and 90° (North Pole) is not the same as 45°.
The plaque reads:
Half Way North
Latitude 45° 8' 45.7"
North Pole
>------------->
3107.47 Miles
Equator
<-------------<
3107.47 Miles
Erected by
Frank E.Noyes, 1938
View 45th Parallel Markers in Google Maps