Oconto, Wisconsin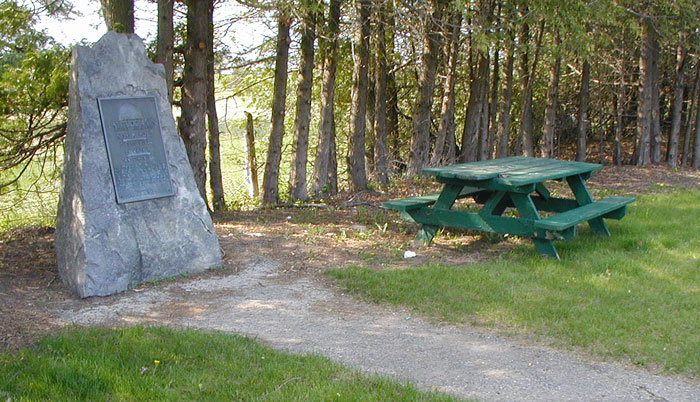 Between Oconto and Peshtigo, Wisconsin there is a small rest area on the west side of Highway 41 with this marker. It is one of several monuments erected by Marinette Daily Eagle editor Frank Noyes in the 1930s. This plaque marks the point where the 45th Parallel intersects Highway 41.
Two other monuments north of Beaver and Menomineee, MI mark points that are halfway between the Equator and North Pole. Due to the slight bulging of the earth at the Equator, the halfway point is several miles north of the line of 45° latitude.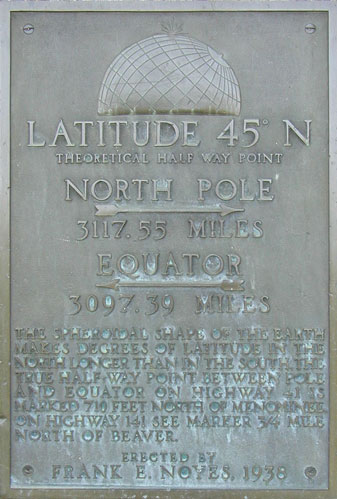 Latitude 45° N
Theoretical Half-Way Point
North Pole
>------------->
3117.55 Miles
Equator
<-------------<
3097.39 Miles
The spheroiodal shape of the earth makes degrees of latitude in the north longer than in the south. The true half-way point between pole and equator on Highway 41 is marked 710 feet north of Menominee. On Highway 141 see marker 3/4 mile north of Beaver.
Erected by Frank E.Noyes, 1938
View 45th Parallel Markers in Google Maps