---
Jubilee Rock Garden - Brimfield, Illinois
The Jubilee Rock Garden was created in the 1930s by William Notzke as a pleasant setting for his Jubilee Dairy business. Customers could spend their time enjoying the flowers and rock terraces next to the dairy while they waited to buy milk or ice cream. Notzke added to his garden gradually over the years, culminating in the last construction, a massive arch over the driveway built as a monument to his deceased wife in 1963.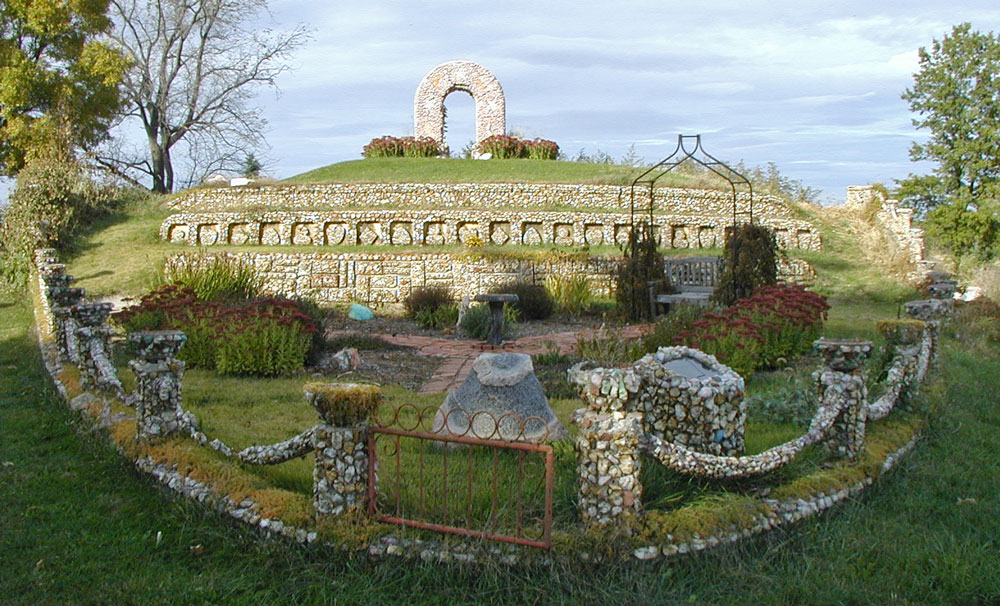 The Jubilee Dairy building was long ago torn down, but the concrete arches and walls still exist and are maintained by the current owners of the site.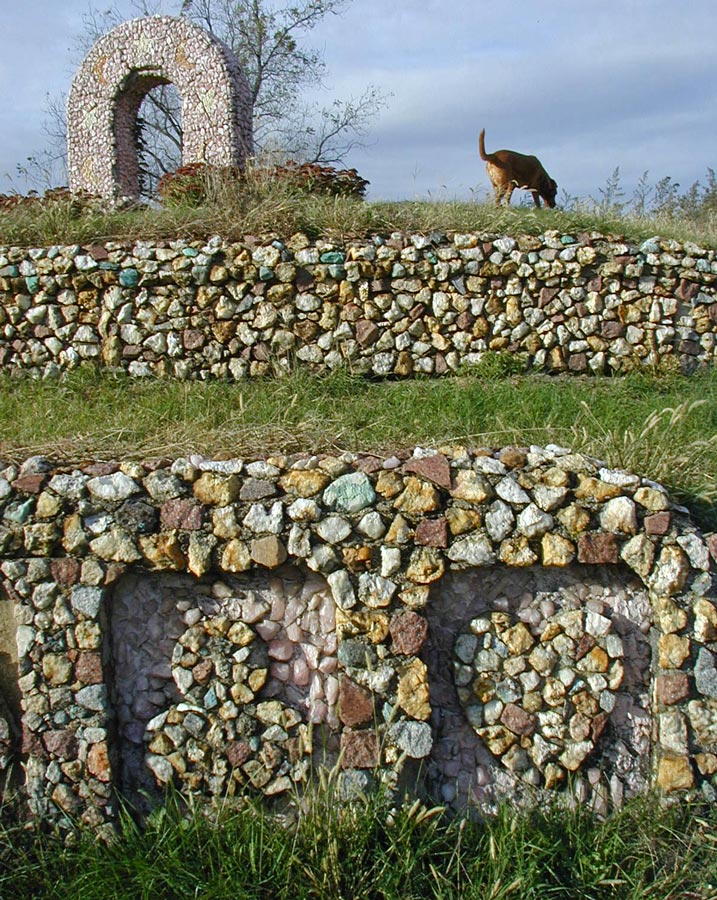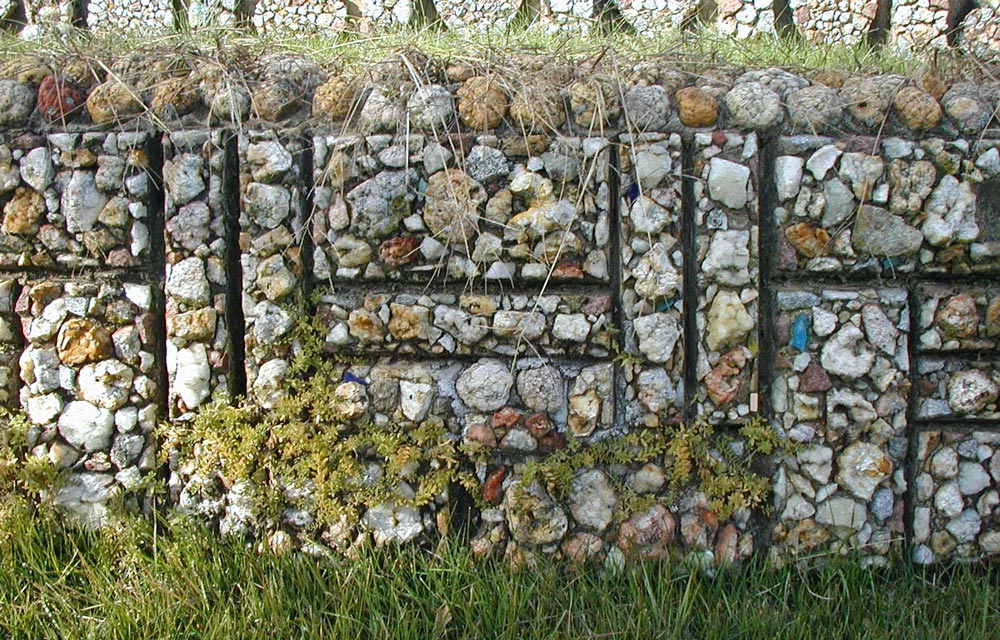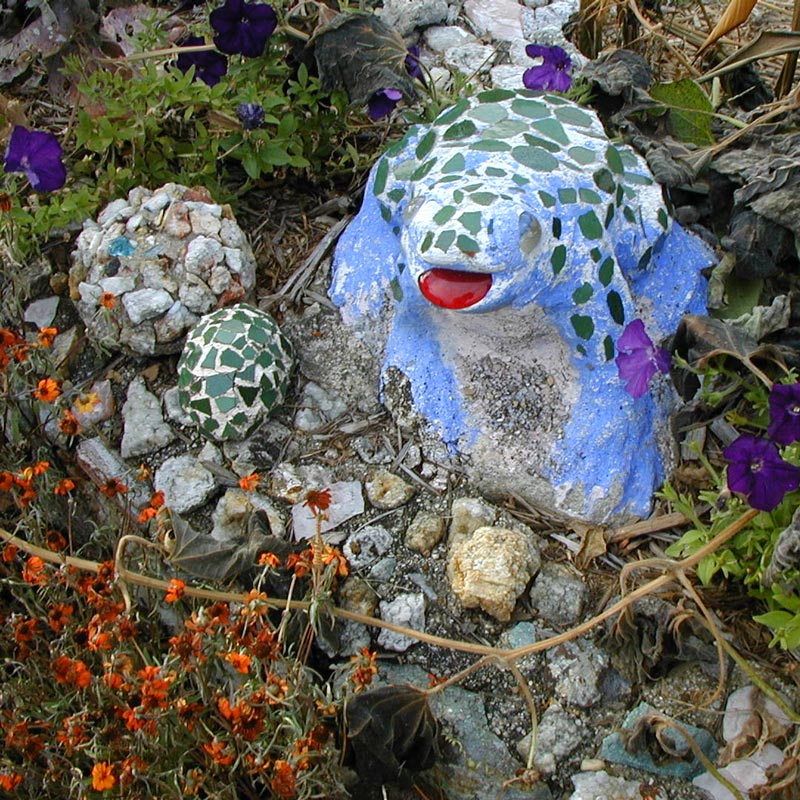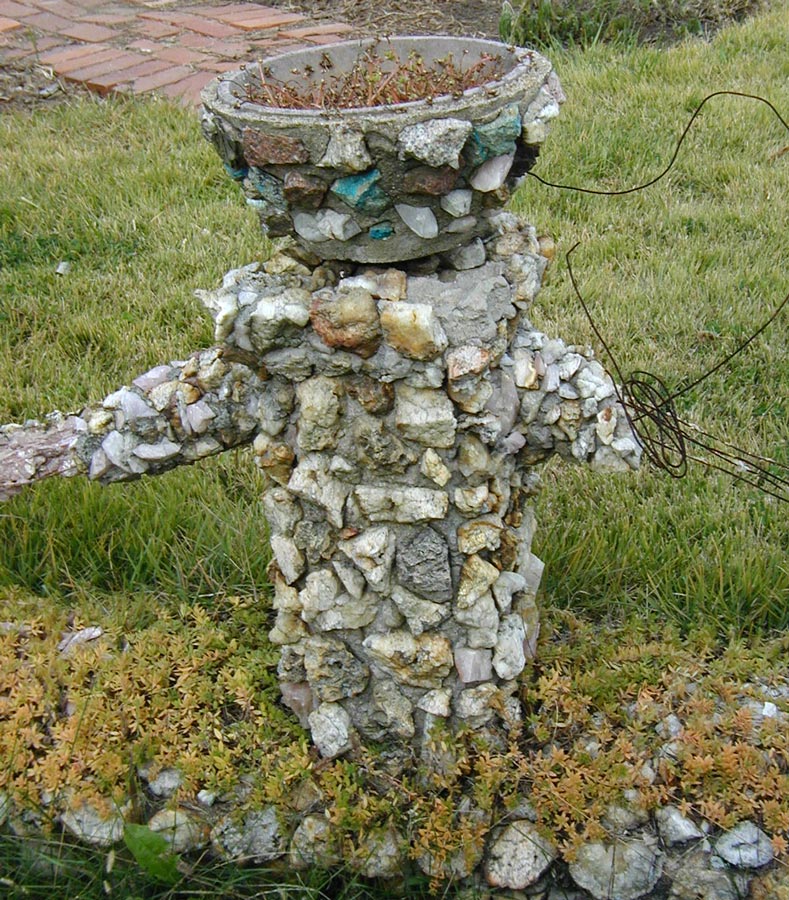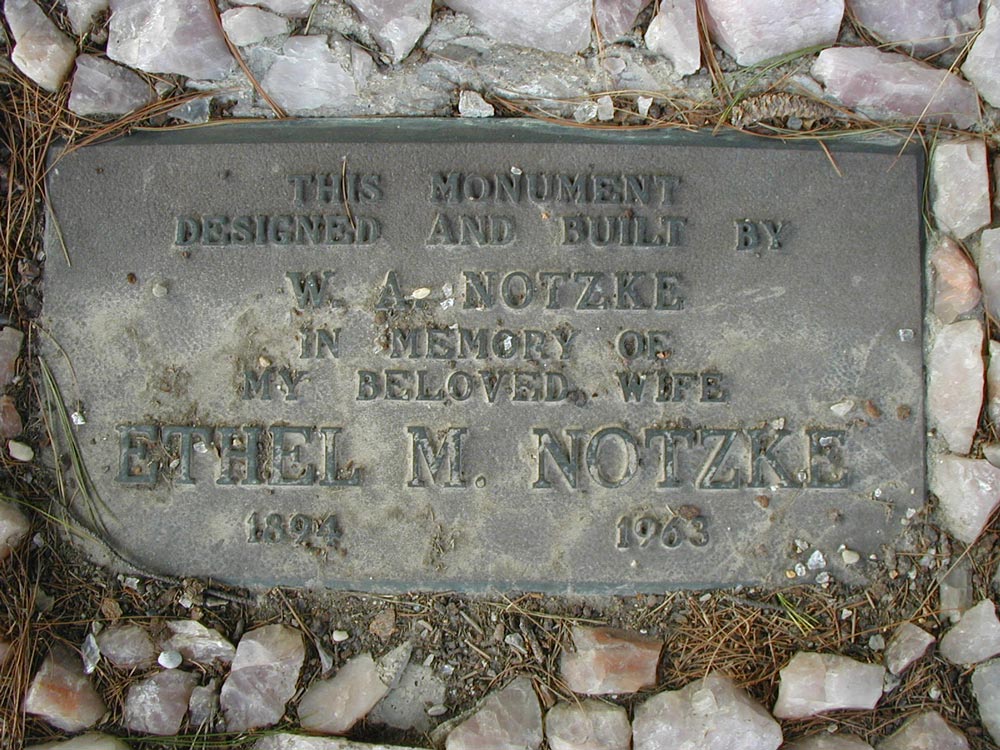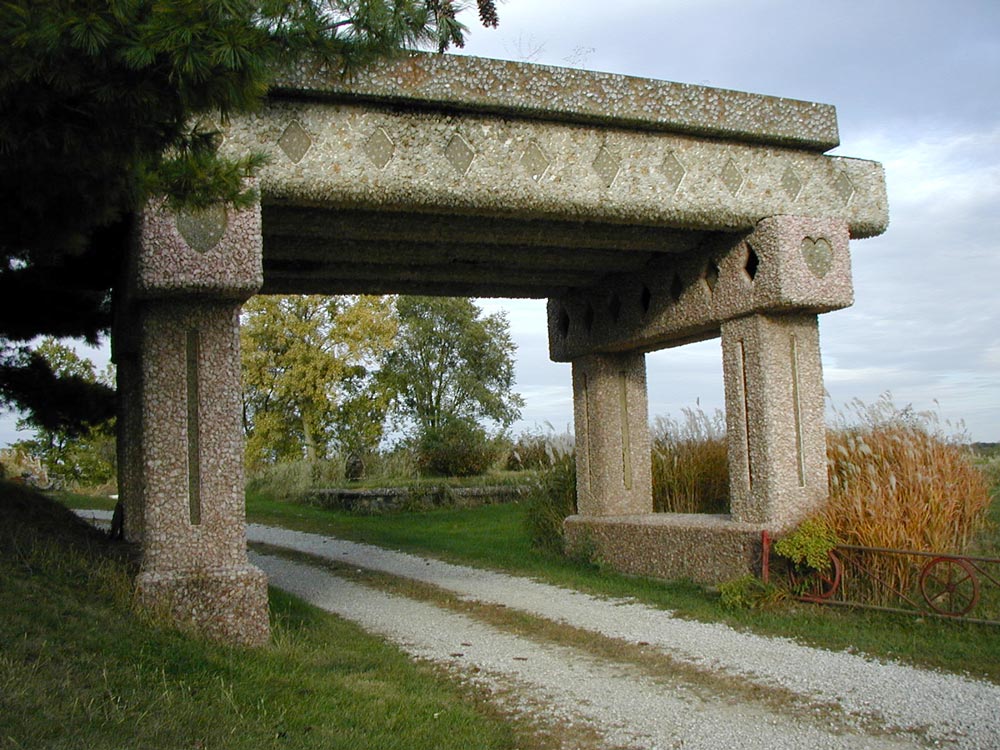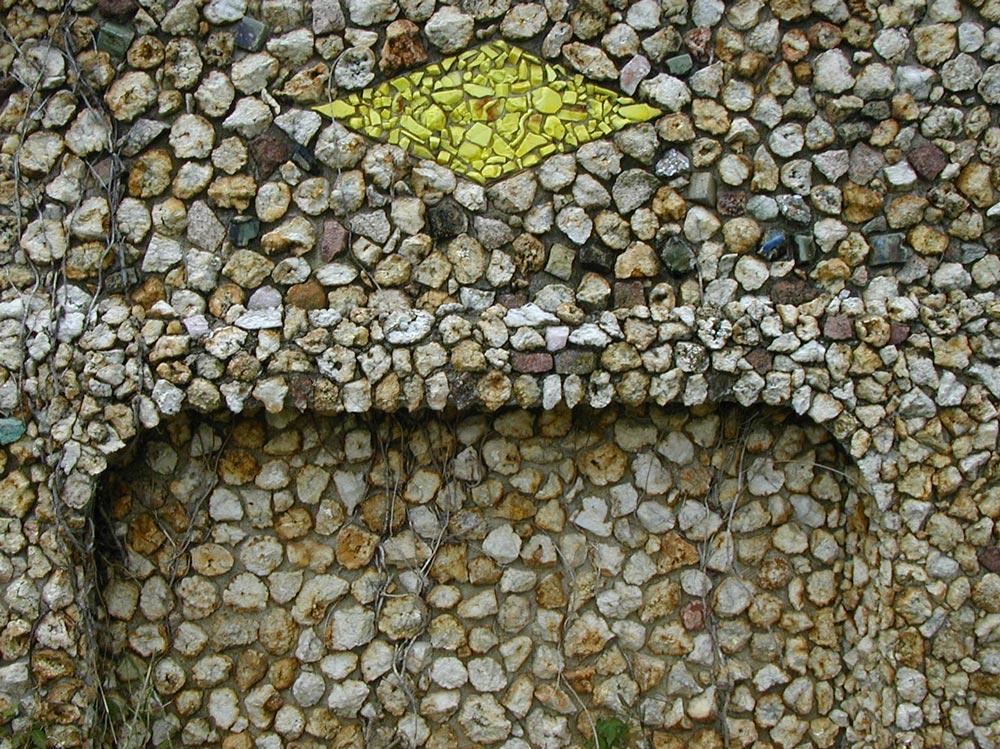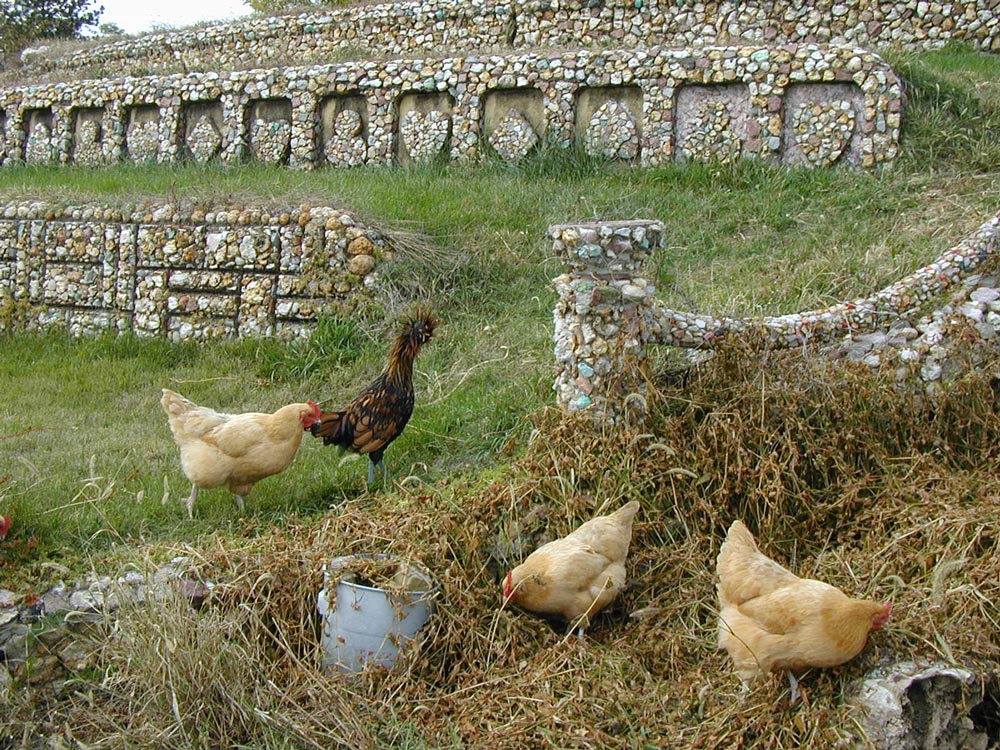 The Jubilee Rock Garden is located along U.S. 150 between Galesburg and Peoria, Illinois. The garden is privately owned.
References and Links to Jubilee Rock Garden
presented by Minnesota Museum of the Mississippi
---
Copyright ©2012 Matt Bergstrom