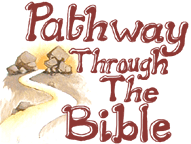 ---
Sundial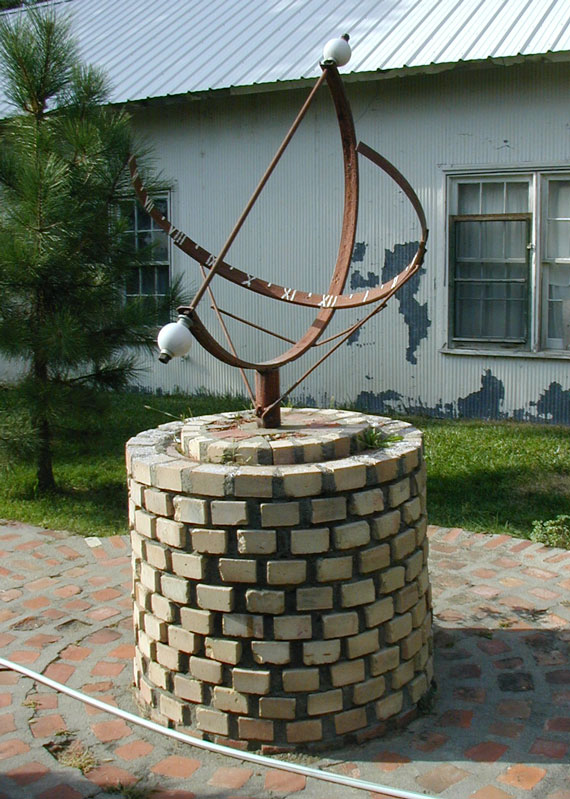 From the parking lot, a paved walk leads us past a cast iron street lamp and this handsome sundial.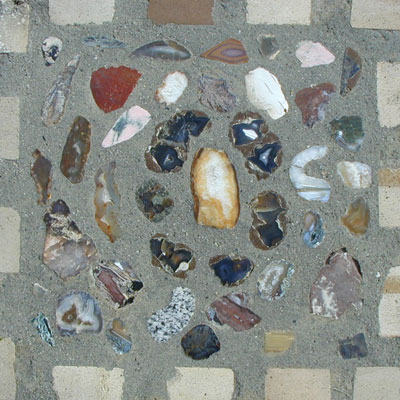 The garden features few decorative stones, but here are some geodes and polished stones set in the walk.
From the edge of the lawn nearest the road, we look through an old gate and see Solomon's Porch on the right. Beyond the work shed are the rugged Mount of Temptation and other scenes from the New Testament.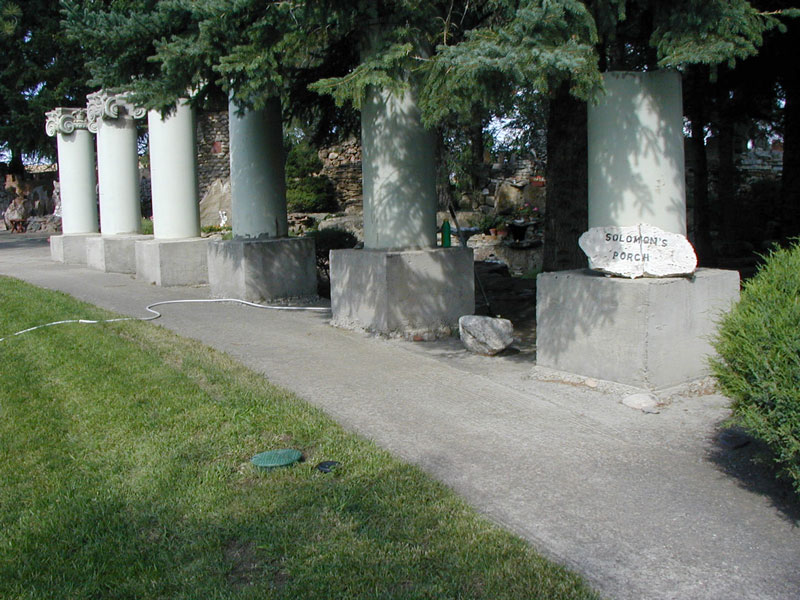 The concrete pillars of Solomon's Porch divide the open lawn from the shaded, densely constructed area of the Old Testament section of the garden.