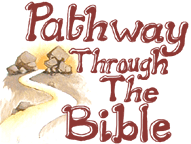 ---
The Wise Mens' Tower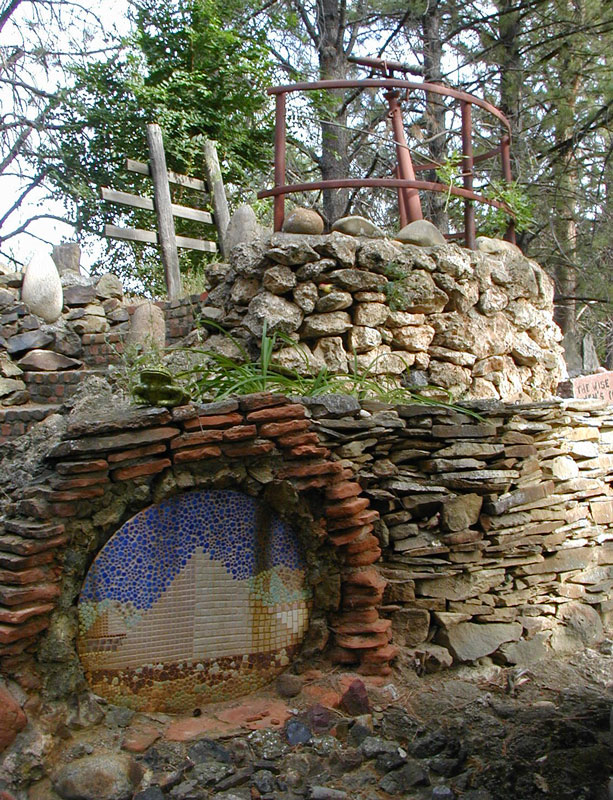 One of the charms of the Pathway Through the Bible is that there are so many overlapping readings possible from the thematic constructions. Here in the center of the garden the theme appears to switch from the Old Testament to the New Testament. The proximity of Joseph's Granary would lead you to believe that the nearby pyramid mosaic represents the slavery of the Israelites in Egypt, yet its placement at the base of the Wise Men's Tower might lead you believe it represents Mary and Joseph's Flight to Egypt. Depending on your route through the garden, it is both.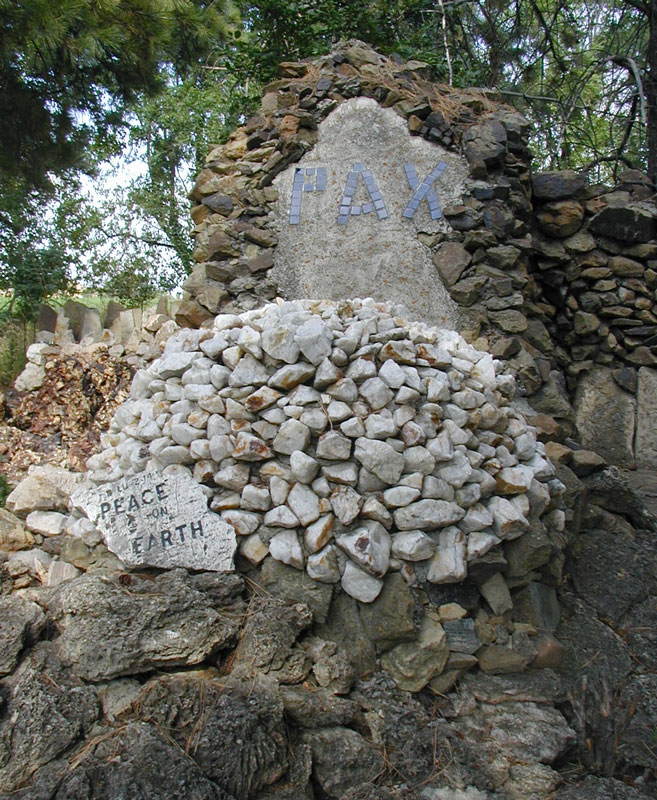 This extension of the wall from the Wise Men's Tower ends in a cairn of white stone with the words PAX set in concrete above, representing the coming of Jesus to bring "Peace on Earth."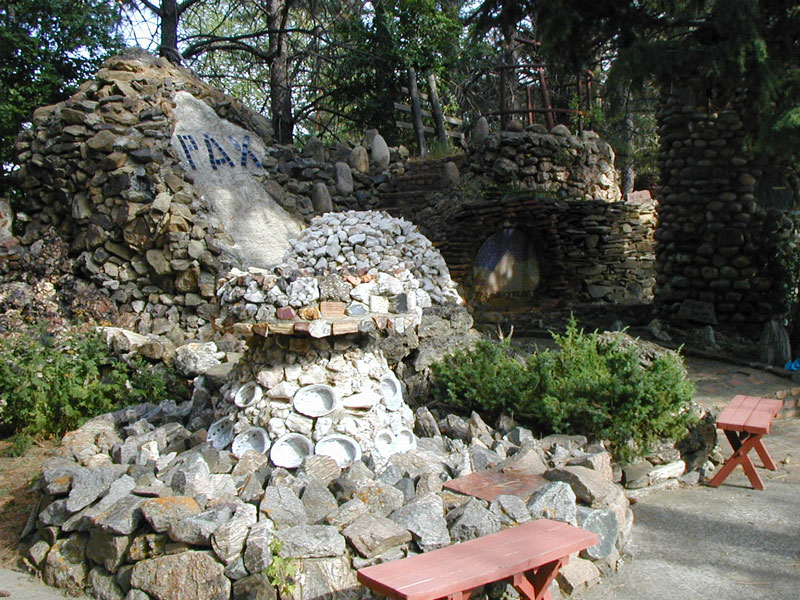 In this photo we also see the John the Baptist Fountain with large shells set into its base. The fountain does not appear to have flowing water but is a simple basin (dry when I visited).