Roseville, Minnesota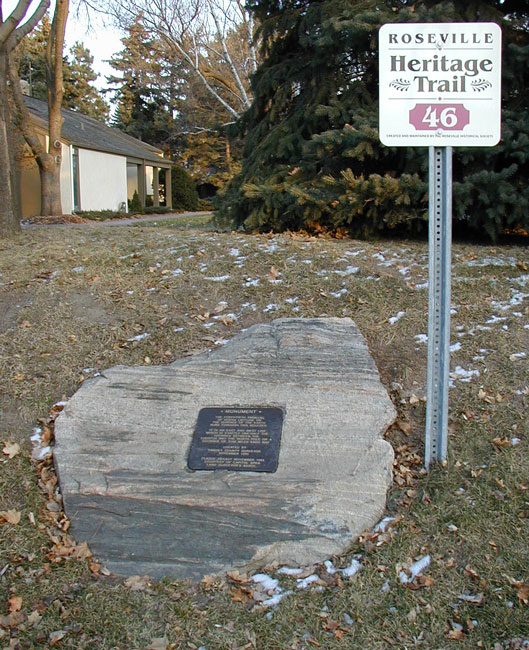 Follow Cleveland Avenue south from Highway 36, or follow Roselawn Avenue east from Highway 280. One block north of the intersection of Cleveland and Roselawn, look to the east side of the street to find this marker along the sidewalk.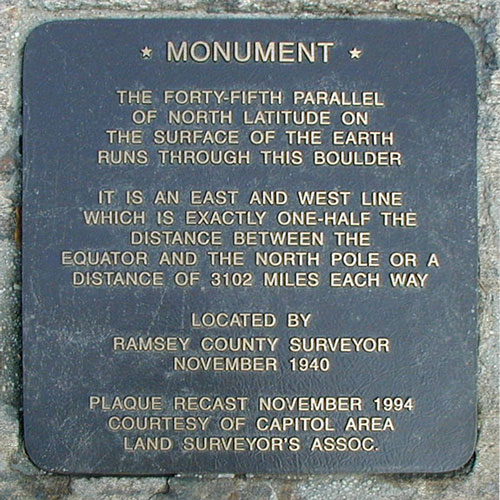 Monument
The forty-fifth parallel of north latitude on the surface of the earth runs through this boulder.
It is an east and west line which is exactly one-half the distance between the Equator and the North Pole or a distance of 3102 miles each way.
Located by Ramsey County Surveyor
November 1940
Plaque recast November 1994
Courtesy of Capitol Area Land Surveyor's Assoc.
View 45th Parallel Markers in Google Maps